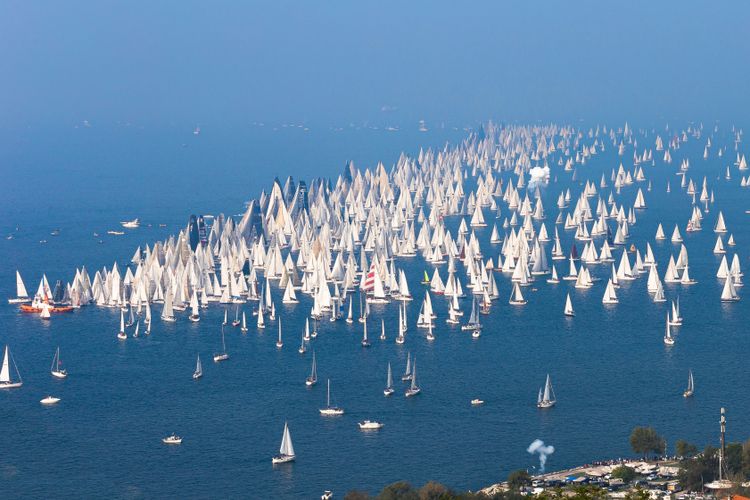 Barcolana:
the largest regatta in the world.
Barcolana | Trieste | Friuli Venezia Giulia
The biggest sailing race in the world
The Gulf of Trieste hosts the world's most popular maritime festival every second Sunday in October, with over 2,000 vessels and 30 thousand people at sea.
With 2,689 boats registered for the 50th anniversary edition (in 2018), the sailing race was inducted into the Guinness Book of Records as the "Largest Sailing Race."
Its distinguishing feature is that it invites both experienced and novice sailors on boats of varied sizes, which are subsequently classified into divisions.
The story of the Regatta | Trieste
The finish line is located on a stretch of sea in front of the stately Piazza Unità d'Italia, where spectators may see the competing sails.
The unique topography of the area surrounding the Gulf of Trieste provides a plethora of viewing locations for the breathtaking competition, stretching all the way to the Karst peaks, creating a natural "sailing stadium."
Trieste | events
The festival has a natural impact on Trieste, which transforms itself for the entire weekend with side activities, shows, and music.
#barcolana
#trieste
#regatta
#events