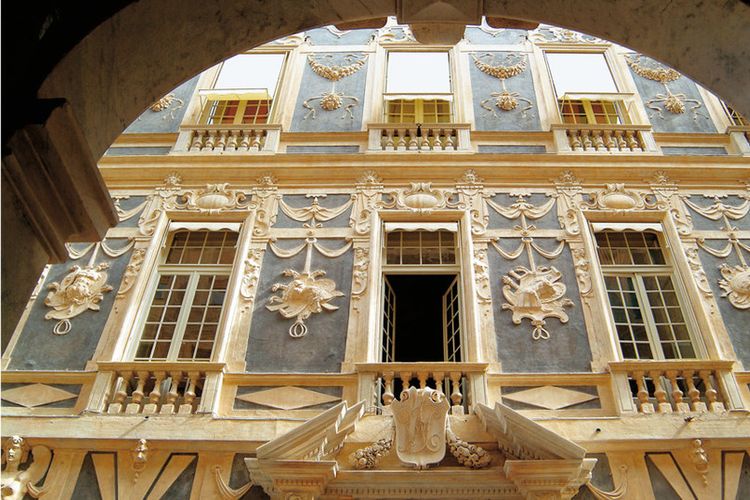 Rolli Palazzos:
wonderful facades decorated with stucco, marbles and frescoes
Rolli Palazzos | History | Genoa
The Republic of Genoa achieved its pinnacle of power and wealth under the reign of Andrea Doria. Genoa's wealthy and powerful developed a metropolis that matched the grandeur of their metropolis.
Many new palaces were created at that time, therefore it was necessary to classify and organize them for the Rolli: on these lists were inscribed around 150 noble houses.
The homes were classified into three categories based on their size, attractiveness, and significance. They were used to host a variety of guests, including cardinals, princes, and diplomats, according to these criteria.
Rolli Palazzos | Unesco World Heritage | Genoa
The collection of Palazzos known as the Palazzi dei Rolli are inscribed on the Unesco World Heritage List, consisting of 42 magnificent palaces that the genoese aristocracy called home.
The 42 palaces, which have been totally restored, are Europe's first example of urban planning done in collaboration with residents, authorizing a uniform design to satisfy specific organizing, representing, and diplomatic objectives.
#genoa
#rolli
#palazzos
#unesco_world_heritage
#palazzi_dei_rolli
#noble_houses